Oakcrest Prepatory Academy has the unique ability to offer additional resource rooms for our students. These spaces include an Art Studio, Technology Center, Atrium, and Sensory/Tactile Room. With the additional enrichment space Oakcrest provides to supplement activities and lessons in their classrooms, our students won't spend all day in one small room. Children practice skills such as walking in the hall and following directions in another room when making use of these resource rooms during enrichment times. Enrichment activities offered introduce children to a variety of activities generally regarded as "extra curricular" in order to discover children's interests and desires. We at Oakcrest Prepatory Academy believe in investing in our students, families, staff, and community.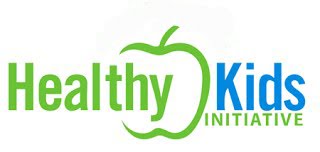 Together with our Chef, our philosophy of solid, home cooked, healthy meals, we will work to educate and share the benefits of early childhood education as is relates to healthy choices and physical activity. Oakcrest will be active in sponsoring community events to share this information and give back to our community and children. As part of our Healthy Kids Initiative, Oakcrest Prepatory Academy's Outdoor Learning Center includes Classroom Gardens. Children will select and choose what vegetables to plant, cultivate and harvest. There are so many life lessons in gardening for children. The joy a child experiences when watching their tomato plant grow and ultimately making a salad from their very own veggies is a pleasure to witness.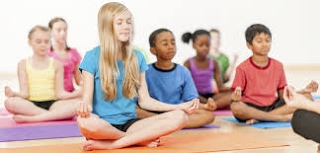 Yoga Kids
Yoga Kids is an innovative child education method that reduces stress and engages both the mind and body for optimum learning. Yoga helps children develop emotional intelligence, communication skills, trust and empathy. Yoga also nurtures teamwork andleadership. Through Yoga we prepare children to learn. Yoga Kids is a unique brand of the traditional yoga practices of mindfulness, physical activity and nervous system regulation. Integrating fitness, social/emotional and cognitive learning into 5 to 30 minute age appropriate processes. The physical elements are safe for and accessible to children at all skill and fitness levels. Yoga For Kids addresses barriers to children's learning by meeting their basic needs – needs for community, safety, structure, discipline, health and self-control. Oakcrest Prepatory Academy is thrilled to offer Yoga For Kids in the spring to our students ages 3+.
In-House Enrichments
Children will enjoy a rotation of enrichment activities offered in-house, including Art, Cooking, Science, and Physical Education. The art enrichment allows children to explore art materials and engage in process art activities. The children will be introduced to a new approach to art, thinking outside the box. Children will experience what its like to paint in alternative ways such as using fresh flowers as paintbrushes or creating amazing designs with paint and a salad spinner. Our goal is to prompt children to think about art in new ways and provide the children opportunities to express themselves through their art. Cooking activities provide learning opportunities involving math, science, sensory, cooperation, and even following directions. The children cook simple foods which require measuring, following a recipe, and even cooperating with friends. Science is fun, especially when you get to eat the end result! When Science is in rotation, the classrooms transform into a science lab. The children enjoy formulating a hypothesis, predicting, experimenting, and observing results. What happens when we add the baking soda to vinegar? How high will the diet coke go in the air when we add Mentos? What happens to the flower sitting in red water? What IS elephant toothpaste? At Oakcrest you child will be asked all these questions and then be provided the opportunity to test to find out! Physical Education is an opportunity for the children to practice gross motor skills in a structured environment. The children will be encouraged to learn to jump rope, balance on one foot, shoot basketball, and even hula hoop! Children rejoice at the chance to release energy while building gross motor muscles and honing their physical development. If the weather impedes the outdoor Physical Education time, the Atrium will be used to continue to practice these skills.
Oakcrest Tumblers
Tumbling is a non-competitive program that teaches basic tumbling and gymnastic skills. It helps the children develop motor coordination, flexibility, strength, listening skills and also to follow directions. Tumbling is a great way to help run off excess energy in a constructive way and encourages children to set goals and interact with peers while starting a healthy exercise program for life. At Oakcrest Preparatory Academy our one and two year old classrooms enjoy listening to music and tumbling in our Atrium throughout the entire school year!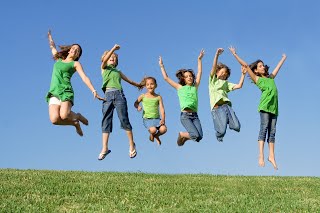 Oakcrest Preparatory Academy Charitable Community Investment Fund
Oakcrest Prepatory Academy Charitable Contribution Investment Fund will be developed, organized and run through our Oakcrest Afterschool program. Oakcrest supports our enrichment programs and initiatives such as local Arts and Science through our Charitable Community Investment Fund. This supplements the Character Education foundation of our Afterschool program. At Oakcrest Prepatory Academy, we are champions of our community and anything that deepens our student's activism and civic engagement. Character Education is a key component of our preschool program making it vital to us that the children not just learn academically about Character Education, but that they practice good character. Several character traits are utilized in giving back. Our students learn compassion, good citizenship, generosity, giving, gratefulness and so many more. The students will also learn how to organize their time, gifts, efforts and events. Pink Sunshine supports local charitable organizations relating specifically to the welfare of our community's children. Through our sponsorship, we hope to make a child's day a little more hopeful and brighter by letting them know that a neighbor cares. Our school will sponsor several events during the year from which all proceeds will be donated to the charity. The Oakcrest Preparatory Academy Charitable Community Investment Fund is a charitable organization driven by the children of the school and overseen by the Director.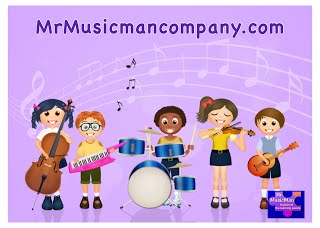 Mr. Music
Mr. Music has been a part of Oakcrest enrichment program since we opened our doors. The Mr. Music Man Company was established in 2000 by Robert and Cynthia Lowery. Its an entertainment education company with a perpetual base of over 1800 students. The first-rate staff of music professionals delivers smoking music and high energy lessons. The company fills a need that involves the development of your child's gross and fine motor skills, social health, and cognition. Mr. Music offers a play-while-you-learn lesson plan. The teachers teach the fundamentals of music, i.e. scales, chords, note recognition, and tempo. All sessions are taught using games, music, and dance with lots of excitement and high energy. For more information about Mr. Music, click on the image to the right.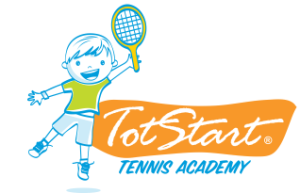 TotStart Tennis
TCA is excited to introduce a brand new enrichment for our children this spring called TotStart Tennis. TotStart Tennis is all about having fun while giving your child a patterned direction for athletic movement, hand/eye skills and an introduction to the game of tennis. It has been the owner's experience that kids between 2 and 5 can catch and throw with surprising consistency and accuracy; so the potential skill of hitting a ball with a racket is already there. The bonus at the 2-5 age is they are completely motivated to learn, run and they burn an amazing amount of energy." To learn more about the TotStart program and what your child should expect to learn, click on the image to the left.

Alpha Soccer Enrichment Program was created to bring the joy of learning soccer straight to you. Our program is the most efficient way of introducing soccer to kids starting at the age of two years old. Soccer provides the opportunity for children to learn life skills at an early age. Skill development in the areas of social, physical, confidence, character, and leadership are just some of the benefits that we've seen in our participants. Age adjustment is made, and scenarios and stories are given to put critical thinking and problem-solving to the test. Our focus is fun and the outcome is immeasurable.