At Oakcrest Preparatory Academy, we are an academic, educational based preschool where core curriculum choice is critical to the educational foundation of our program. Learn Every Day was developed based on the latest research of how children learn best. Principles outlined by the National Association for the Education of Young Children (NAEYC) as being crucial components of best practice, and the research related to each, were used as the cornerstone for the development of this curriculum. Each of the 36 thematic units are aligned with and is a developmentally appropriate program.
Learn Every Day is a flexible curriculum which teachers can alter to cater to the needs and academic levels of all the children in their classroom. The Learn Every Day curriculum recognizes that teachers are innovative and creative. Teachers are able to alter lessons to select a book, a song, or game that will fit into their particular classroom. Every child learns differently so the program allows teachers to plan activities to meets the needs of each child. This curriculum is designed to provide multi-sensory experiences for young children. Each day includes opportunities for sensory play, music, movement activities, math, science, social studies, self-help skills, social development, gross motor development, literacy, art and more. The goal of the program is for each teacher to create a positive classroom community and fill the periods of the day with meaningful learning experiences. A key concept is introduced to the children and ideas related to the topic are presented which allows for open ended, child directed thinking that proceeds to vertical thinking patterns. At Oakcrest, our teachers are trained to work with the children and draw their thinking into vertical patterns – everything is a learning experience – it all goes back to open ended questions and exploration. We love to learn through exploration! Our students actively construct their own learning while being gently guided by their teacher.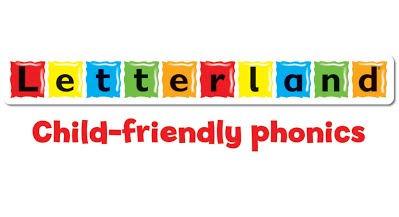 Learn Every Day is coupled with Letterland (our phonics program) to provide the children with the most well-rounded learning experience. Letterland teaches phonics using a story-based approach. The program engages students with story logic which leads to long term retention of concepts, and activates learning through every learning channel, including music, actions, alliteration, movement, art, songs, sensory, games, and even role-playing. The systematic instruction increases children's accuracy in decoding and word recognition which leads to students reading faster with longer retention. Letterland fully aligns with the Common Core and is currently being adopted by many areas public school systems in North and South Carolina. All children, ages one and up, will enjoy the Letterland phonics program in their classroom. At the youngest ages the characters of Letterland are introduced so by the Pre-Kindergarten class the children recognize the characters, identify the letter associated with the character and the sound it makes. This creates an easy transition to blending sounds which quickly turns into reading!
The award-winning Letterland program was created over 50 years ago and has proven its effectiveness in classrooms in 111 countries around the world.
Check out the programs and curriculum we implement by clicking on the images on this page.